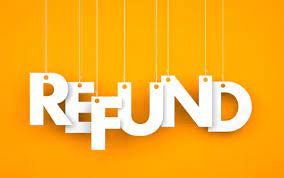 30-DAY MONEY BACK
All Linnalove Medical ID items (except customize engraved items) can be returned in its original condition for a full refund or replacement within 30 days of receipt.
We can't offer this guarantee on engraved items since we can't resell an engraved product,
However we always try our best to work with customers to find a good solution to meet their needs
REFUND
We do not offer refunds on custom engraving. Please make sure you read the product description before ordering, as we put the size and such of the plates on each product description. If you get the product and decide you do not like it, is not a reason for a refund. If you have any questions about a product please email us prior to placing an order.
When you are placing your order, please check your engraving information before completing the order. If you notice after you submit the order on your invoice that you will receive that you have made a mistake, please send us an email immediately with the correct information or spelling. Any engraving errors made on your part will not be redone free of charge. However if there was a mistake made on the engravers part, we will redo the plate at no charge to you.
We verify all engraving information with what you typed into the text fields which are kept on file. If you order the wrong size, we can not redo the order free of charge. Please check and double check the size you will need prior to ordering. We do not offer any refunds on custom engraved items. If we make a mistake we will redo the engraving at our cost.
If you ordered the wrong size, we cannot refund you. If you decide you do not like it, we do not offer refunds.
If you do have to return an item that we gave an authorization to return, please understand that you will not be refunded for the shipping costs.
before you buy, Double consider this issue!
WARRANTY
All products sold by Linnalove come with a 90 day warranty on manufacturer defects from the date of purchase. When you receive your order, please review the items carefully for any defects or errors. The warranty does not include:
Repairs made by anyone other than our skilled jewelry team
Scratching or dents that come from everyday use
Lost/misplaced products
Change after order in engraving information. Please double check all spelling and engraving upon submission. We are not responsible for any misspelling or information incorrectly submitted.
If you do not measure your wrist and select the incorrect size.
Please follow these instructions.

Photographed Jewelry defects and breakage details photo and your order ID number together to send an email to us,we will be in accordance with your photo assessment is applicable to the warranty terms,

For compliance with the warranty terms,we will replace you for a new product for free, (if it is interchangeable ID, we may be just for you to replace the defective parts, such as: the id tags medical id symbol enamel off, we'll send you a new id Tags to you)